Il vino è donna 2017
Il vino è donna - 2017 edition
Colli Euganei Women's wine event, March 26th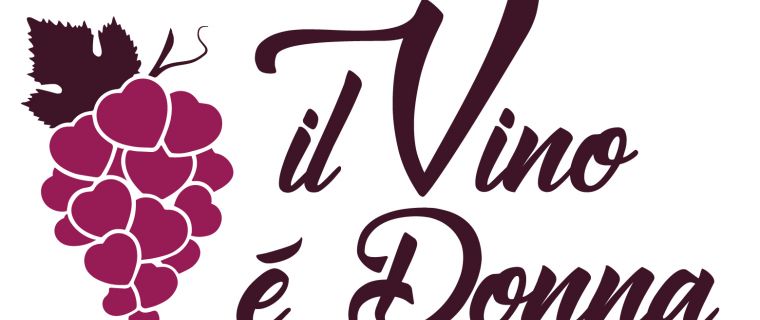 Sunday, March 26 back to the second edition of "Il Vino è donna", the event organized by women that are making wine in in the Euganean Hills and in the Berici Hills.
Twelve women, twelve stories, twelve ways to interpret the wine and the territory: you will find them in the beautiful location "Fattoria Monte Fasolo" during an afternoon dedicated not only wine, but also to nature, to the kitchen and to charity.
To accompany the wine tasting, in fact, there will be tasty dishes prepared by the Lady Chef of the Association of Chefs " Padova Terme Euganee"; while for those who want to walk around our suggestion is to join the tour accompanied by Carmen Gurinov.
The proceeds of the day will be donated for the reconstruction of schools of the City of Preci (Perugia) seriously damaged by the earthquake of 2016
Here are all the details:
Winemakers and Wineries:
Callegaro Francesca Azienda Agricola Reassi, Rovolon
Cardin Elena Terra Felice, Arquà Petrarca
Paola Cristofanon of Montegrande, Rovolon
Elisa Dilavanzo and Benedetta Marchetti Maeli Wine, Torreglia
Silvia and Roberta Gardina of Quota 101, Torreglia
Lisa Loreggian Azienda Agricola Loreggian, Arquà Petrarca
Gabriella Mazzucato Fattoria Monte Fasolo, Cinto Euganeo
Alessandra Piovene Piovene Porto Godi, Toara of Villaga
Maria Gioia Rosellini Ca 'Orologio, Baone
Mariagrazia and Marzia Selmin Il Pianzio, Galzignano Terme
Francesca Salvan of Salvan - Vigne del Pigozzo, Due Carrare
Linda Zanovello of Ca 'Lustra, Cinto Euganeo
the chefs:
The award-winning association "Chefs Association Padua and Terme Euganee" has a large and nice female section called "Lady Chef", who will prepare sweet and savory small plates to pair with wine.
No reservation is needed for the tasting.
For information on tastings you can contact us filling the request here on the right side.
The walk:
We are sorry to inform you that the walk is already full and there are no places available anymore.
The walk takes place on hilly trails and paved roads with little traffic.
We start from Mount Fasolo from whose ridge, looking towards the south, opens a panorama that is a real lesson in the history of geology and human history. From Villa Beatrice will admire a breathtaking view on Colli euganei profiles.
Difficolty: easy, total length 7.5 km, total climb of about 230 m
Points of interest: Villa Beatrice, Valle San Giorgio, contadineRitrovo architectures: at 15:00 at the Fattora Monte Fasolo. View Map
Walk Duration: about 2 hours
Recommended equipment: hiking boots or tennis shoes with non-slip soles, sticks, waterproof jacket
Reservation required. Participation fee: € 8 adults,; € 5 children aged 7 to 12 years; the walk is not suitable for children under 7 years.
NB: In case of adverse weather conditions, we might cancel the walk, while the taste is guaranteed.
Information and reservations for the walk: reservations required (up seats are available) to: cell. 328 4089272, e-mail: info@viaggiarecuriosi.com
When:
Sunday, March 26th from 2,30 to 6,30 PM
---
Where:
Fattoria Monte Fasolo, via Monte Fasolo 2, Cinto Euganeo (PD)
---
Price:
Wine Tasting from € 8

Do you want to stay in touch with us? Follow us on Facebook