grape stomping 2019
Grape Harvest and Stomping day 2019
Cantine Aperte in Vendemmia
Grape harvest's time is coming! Join us and pick up the grapes with donkeys ! Grape stomping, wine tasting, children activities and wine lab will complete the Vendemmia-day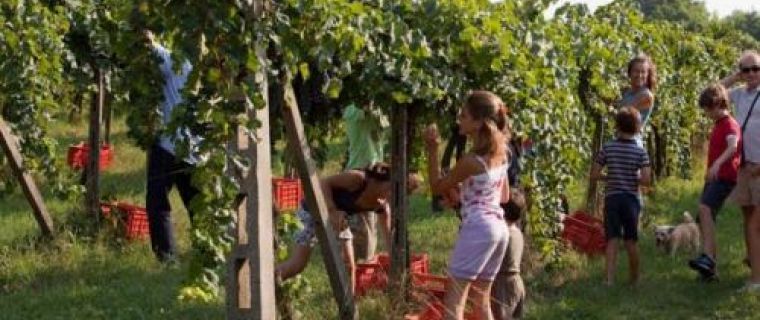 ATTENTION: EVENT MOVED TO SEPTEMBER 15TH
We invite you to enjoy the grape harvest experience (vendemmia in Italian) and stomping, wine tasting and children games. The donkeys of Fattoria Ragazzi a Quattro Zampe will help.
Program
from 3 to about 3,30 PM:
grape harvest with donkeys
after harvesting till about 5,30 PM:
grape stomping, games and activities for kids with an animator and wine lab for kids with the winemaker
from 3 to 5,30 PM:
wine tasting and snacks by Michele Littamè
For more info send an email to info@salvan.it
RESERVATION IS REQUIRED
NB Grape harvest is not real for work but just to try a short experience.
We ask parents to look after their own children in particular during grape harvest and stomping.
Wear clothes you can make dirty without problems of damaging
When:
September 8th from 3 PM
---
Where:
Salvan Winery
---
Price:
kids 0+3 years free; 5€ kids 4-14; adults pay only eventual wine and food tasting

Do you want to stay in touch with us? Follow us on Facebook