vendemmia 2018
Grape Harvest and Stomping day
Cantine Aperte in Vendemmia
It's time for grape harvest! Let's pick up the grapes helped by donkeys and stop them with your feet!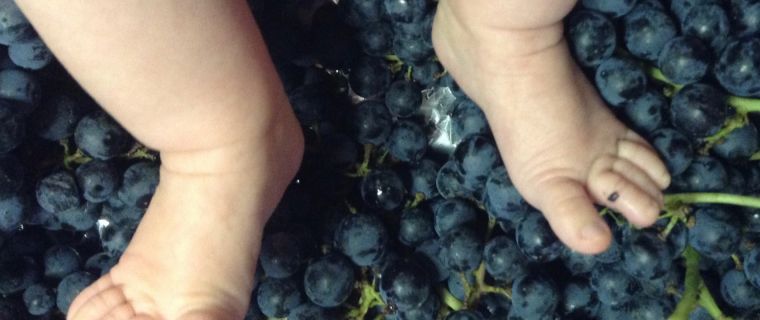 NO MORE SPOTS AVAIBLE
Our traditional grape harvest and stomping day comes back!
We invite you to enjoy an afternoon of vendemmia (that is grape harvest) and stomping, wine tasting and children games. There will also be a couple of donkeys with activities for kids.
Here 's the program:
from 3 to about 3,30 PM:
grape harvest helped by the donkeys of "A passo lento"
after harvesting till about 5,30 PM:
grape stomping
games and activities for kids with an animator
donkeys activities with "A passo lento" (petting and getting to know them, listening to stories and watching professional staff working in the enclosures with this incredible animal)
from 3 to 5,30 PM:
wine tasting and snacks prepared by our partner "Osteria Volante di Torreglia"
You can have a look at some photos of a previous Vendemmia day here: 2016 / 2014 with donkeys / 2013
For more info send an email to info@salvan.it
RESERVATION IS REQUIRED -
Prices:
Entrance: free entrance, a tip for children activities is appreciated (we suggest 2 or 3€ each children)
Wine tasting (3 wines): 8€
Food tasting: 3 or 5 €
Water is free
NB Grape harvest is just a short experience for fun and not for work aims
When:
September 16 from 3 PM
---
Where:
Salvan winery
---
Price:
See on main text

Do you want to stay in touch with us? Follow us on Facebook